2020 has been a year of change. From the pandemic to worldwide tragedies, from environmental awareness to educational reforms, there is nothing that h
2020 has been a year of change. From the pandemic to worldwide tragedies, from environmental awareness to educational reforms, there is nothing that hasn't seen a transformation. All of us have realised that it is time to reflect and make reforms wherever possible.
India too has been amidst all the action. The very recent and novel, National Education Policy has shaken up the rigid mindsets of our country. It has been revamped to disrupt, recreate and make our education system more flexible, focused and driven towards growth.
Unless you were living under a rock, the news has been flooded with details on the changes, the impact expected and expert opinions.
However, if you're wondering what the fuss is all about and whether it will aid our long term growth, we've got the answers for you.
NEP 2020 is exactly the transformation Indian education needed. To answer your 'how' and 'why' questions, we've listed out a bunch of possible benefits that this reform is most likely to bring. In the long-run, if executed well, this policy has the full potential to help our nation develop exponentially by acting as a major catalyst of change.
Also read – NEP 2020: All you need to know!
LONG-TERM BENEFITS OF NEP 2020
The new draft of the National Education Policy has come in after more than 30 years in our country. The last educational reform was announced in 1986 and had created quite a stir.
NEP 2020 aims to change the schooling system, higher education policies, and progress tracking in order to shift the focus from rote learning to holistic growth and personality development. For India, education in the last few years has become all about the marks and not so much the learning.
In effect, this nullifies the entire point of education. When we graduate from school or college, our thirst for knowledge has to be ignited, making us want to learn more. NEP 2020 is built on exactly this thought process.
Here are the top few benefits of this policy.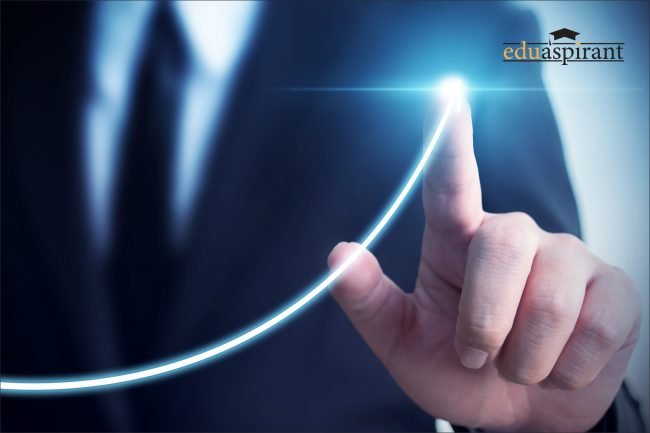 1. It is inclusive and wants the entire nation to grow together. Whether it is women, SC/ST communities or the minorities, NEP 2020 takes into consideration everyone's development.
Quick Fact – Minorities make about 20% of our country's population and only a dismal 7.5% are enrolled in higher education.
2. It will prepare students for the 21st century by removing the rigid boundaries of course streams. Subjects like coding can be introduced after 6th grade. Students will be ready for the real world much more in advance.
3. It stresses the idea of conceptual understanding. The introduction of PARAKH (Performance, Assessment, Review of Knowledge for Holistic Development) as a new assessment centre will allow students to actually understand the topics they are taught. The focus will be on promoting in-depth knowledge.
4. One-third of rural India is illiterate and many a time, it is because the parents cannot afford education and food. In order to change this scenario, New Special Education Zones and a Gender Inclusion Fund under NEP 2020 will be set up to help those who are disadvantaged socially or economically.
This could alter the face of the nation altogether. The hidden gems of talent in the interiors of our country can be brought out to the fore.
Edmund Burke, an Irish statesman and philosopher, had rightly said 'Education is a nation's cheapest defence'. Equipping and nourishing the minds of the people can strengthen India.
5. Teachers are considered to be the nurturers responsible for the young minds of our country. The National Education Policy also intends to set up National Professional Standards for Teachers (NPST), which will help regulate and ease the hiring of teachers.
Standardization of the types of teachers will be done in consultation with some of the leading education experts as well as bodies like NCERT and SCERT.
In this way, the current lack of trained professors can be sealed. Government institutions where there is a huge dearth of teachers can also be filled.
6. Emphasis on Early Childhood Care and Education (ECCE) will build a very strong foundation. Pre-schooling never had enough focus although that is the formational time for children. It is the first few years when students form a perception of many things in life. Nourishing them with the right information at that age can positively affect their personality.
With the new policy, the 10+2 system is replaced by 5+3+3+4, which makes the first few years an integral part of the learning process. Children aged between 3 and 6 will also be part of the school curriculum. In the long-run, this could be a master move.
7. The draft of the national education policy offers immense flexibility. The need for coherence between school, college and university has been recognized and acted upon.
Allowing exit options after every year of an undergraduate degree will allow students to enjoy their studies. The concept of streams like Science, Commerce, etc., will cease to exist, offering students the opportunity to pursue subjects of their choice.
From having education in water-tight compartments to creating an integrated curriculum, NEP 2020 has changed the face of education. It envisages holistic learning.
8. Last but not least, the global approach to education will open up multiple avenues for students. They can now choose to study in Ivy League colleges as well as the top 100 institutions without having to move countries.
Over time, this can encourage students to work in India to help our own economy. The brain-drain can be contained.
To sum up, NEP 2020 could be the medium for an absolute education revolution that we have all been waiting for. It will equip future generations with a much more holistic system of education that can accelerate their careers as adults.
A strong educational foundation will definitely lead to intellectual growth as well as great personalities. These strong minds can gear the nation forward economically and socially, placing it firmly on the global map.
As Dr. K Kasturirangan, Panel Head for NEP 2020, rightly said – 'This is the time for transformation and drastic changes everywhere. We need to take another look at everything we do. The first should be education.'
What is your opinion of NEP 2020? Share your views in the comments below.